Rock & Ride 2022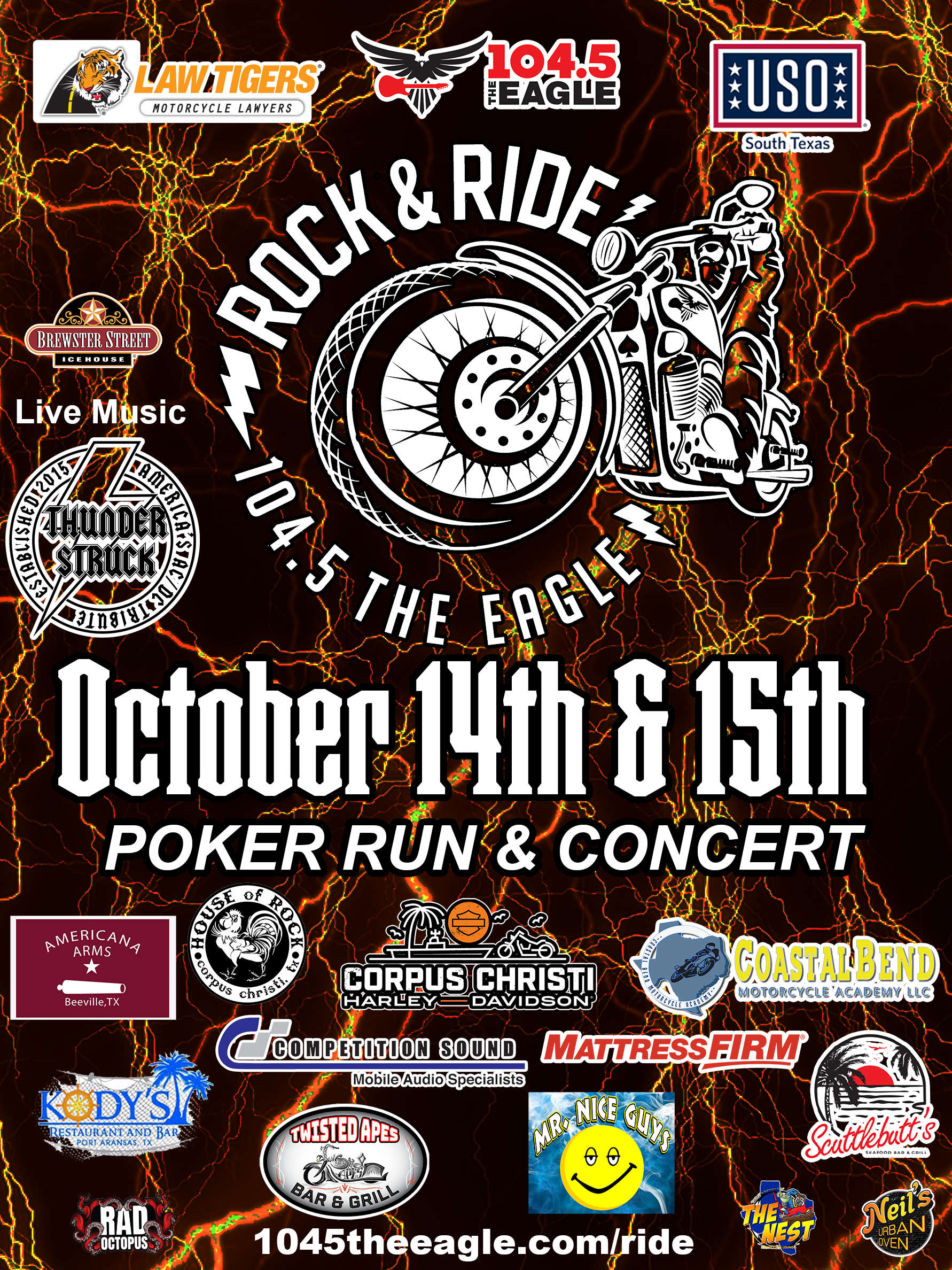 Classic Rock 104.5 The Eagle & Law Tigers present the 12th annual Rock & Ride. The biggest motorcycle event in South Texas is happening Friday, October 14th and Saturday October 15th, 2022 in Corpus Christi. First 300 riders to register will receive a free ticket to the Rock & Ride Concert featuring "Thunderstruck", a custom Rock & Ride T-shirt and more great prizes!
Single Rider receives (1) free ticket to Thunderstruck Concert and (1) free custom t-shirt.
Double Rider receives (2) free tickets to Thunderstruck Concert and (2) free custom t-shirts.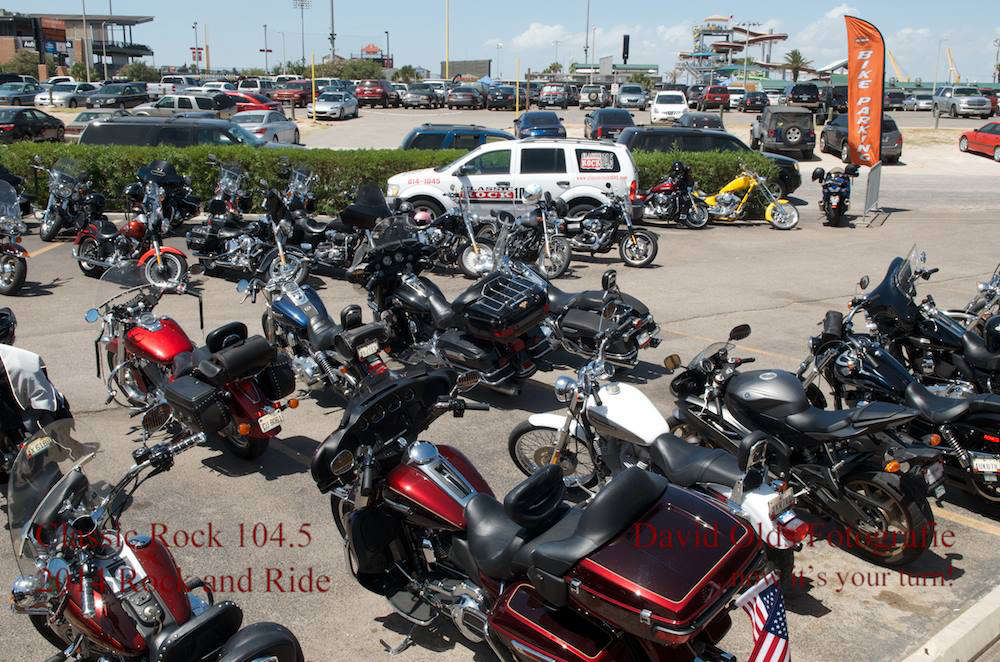 This year's event will raise funds for our military with a portion of the registration proceeds going to benefit the USO of South Texas.
Rock & Ride kicks off on Friday night October 14th at Brewster Street Icehouse with a the Rock & Ride Concert and Packet Pick Up Party featuring "Thunderstruck"!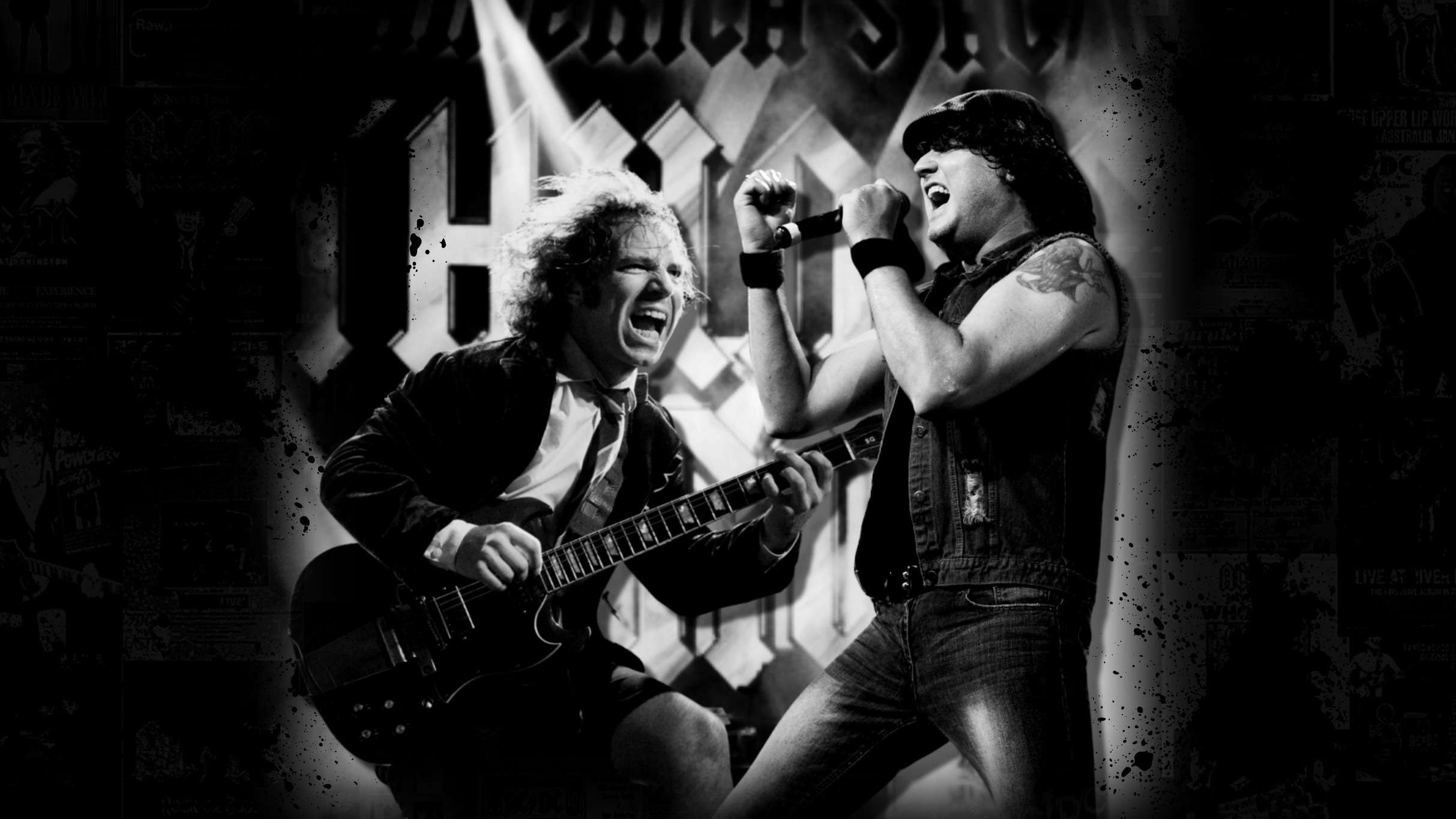 Rock & Ride is a motorcycle fun run around Corpus Christi Bay. The ride starts Saturday, October 15th at Corpus Christi Harley Davidson and continues to no less than 6 locations throughout the Coastal Bend, including House of Rock, Kody's in Port Aransas, Competition Sound and wrapping up at Brewster Street Icehouse
Best hand wins $1,000 and worst hand wins $250.
Schedule:
Packet Pick Up Party 5p-7p (Friday, October 14th)
Brewster Street Icehouse - Downtown (1724 N Tancahua St, Corpus Christi, TX 7840)
Pick up your packets starting at 5pm (Registration for the ride will be available)
Concert: Doors open at 7pm for "Thunderstruck" the AC/DC Tribute Band (Friday, October 14th)
Day of Ride: (Saturday, October 15th)
Corpus Christi Harley-Davidson: 9am - Noon
Competition Sound: 9:30am - 12:30pm
Mr. Nice Guy's on the Island: 10:00am - 1:30pm
Schuttlebutt's: 10:30am - 2:00pm
Kody's in Port A: 11:00am - 2:30pm
Twisted Apes: 11:30am - 3:00pm
House of Rock: Noon - 3:30pm
Brewster Street Icehouse: 12:30pm - 4:00pm
(times are subject to change)
For more info: